PMP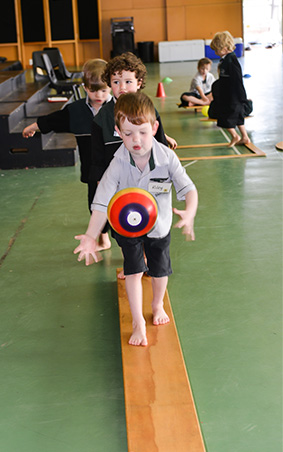 The Perceptual Motor Programme (PMP) at Hauraki School is a language-based developmental programme catering for the needs of year 1 children and it is also a a remedial programme for selected year 2 children.
This programme develops areas of motor skills like fitness, balance, eye/foot coordination, locomotion, eye/hand coordination, as well as perceptions like body image and control, rhythm, directionality, space awareness and laterality.
Some of the skills being developed are problem solving, language, confidence, memory, P.E. skills, and social skills. It develops through movement, motor skills that are related to the child's own needs, in the areas of eye/hand, eye/foot coordination, locomotion and balance and fitness (including stamina, flexibility, and strength).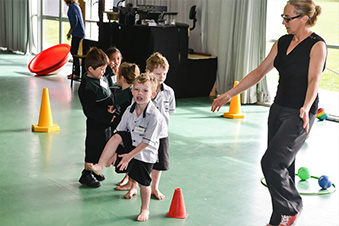 The Perceptual Motor Programme aims to develop the child's perceptions and understanding of him/herself and his/her world through movement/motor experiences. It also develops perceptions of time and space, the pattern and order of the child's natural world and the laws and limitations that govern the human body.
We are always grateful to parents, grandparents and friends of the school who offer to assist with the implementation of this programme that is ably led by our teacher aides.
For extra activities to support your child at home click here
>
Home
>
Special Programmes
>
PMP