Academic
At Hauraki School it is 'cool' to work hard, excel, and enjoy the challenges of learning.
Hauraki School is committed to helping students achieve their potential and this is reflected in our consistently strong National Curriculum results. It involves the teaching of a balanced programme with an emphasis on English and Maths but also Science, Social Science, Technology, P.E./Health, Visual Art, Music, Dance and Drama.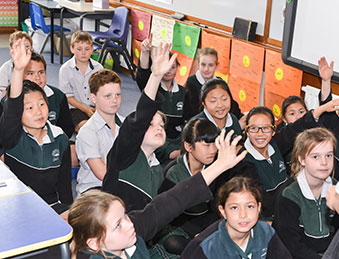 Programmes are carefully planned so that they are relevant, meaningful, and children are motivated to learn, Creativity is built into the delivery of these so that students learn how to learn and are equipped with skills they can take through life. They are taught to ask good questions, problem solve, think critically and creatively, make informed decisions, and be capable, independent, and co-operative learners.
Information Technology is very much part of the Hauraki School education programme. We are an Apple school and there are devices in all classrooms as well as interactive whiteboards. Each student in year 6 brings their own device or else they are provided with one by the school and daily work is completed on devices as well as books.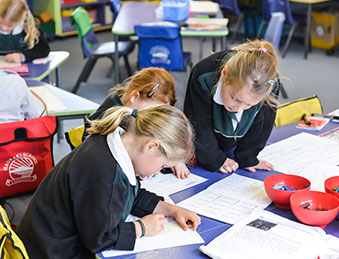 Students are encouraged to have a strong sense of self-identity by knowing who they are, how they learn best, what their heritage is, and how to be a good citizen They are given skills to help foster a sense of connectedness, authentic understanding and appreciation of other people as well as their environment. An integral part of this is the explicit teaching of a values programme.
We use three different models for learning to promote independent life-long learning at Hauraki School:
1. Assessment for Learning strategies are central to teaching and learning so that teachers and learners can determine:
where students are in their learning

where they need to go

how best to get there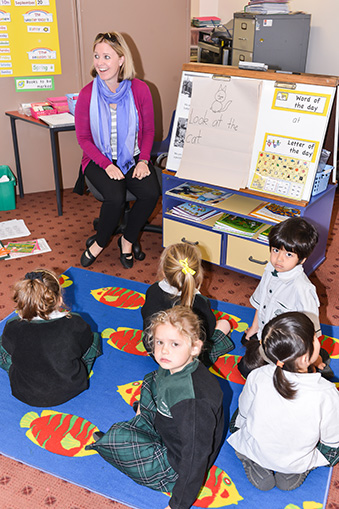 2. Inquiry –This provides a structure that enables students to learn how to learn with independence. It involves the explicit teaching of six steps:

defining/Identifying a problem

formulating questions

bringing in information

selecting and recording

creating and presenting

reflecting and evaluating
3. Structured Overview of Learning Outcomes (SOLO) – This helps students know themselves better as learners by identifying which level they are performing at and what they need to do to progress. It also provides guidance for questioning, developing appropriate learning activities, and for designing assessment rubrics. Children and teachers are encouraged to use the language of SOLO as part of daily learning. There are five levels of understanding as follows:
Prestructural

– 

The point or concept has not been understood. The student may have a number of unconnected ideas but cannot distinguish relevance.

Unistructural

– 

One relevant idea is explained. Students can separate relevant from non-relevant ideas and maybe a couple of simple and obvious connections but their significance is not grasped.
Multistructura

l

– 

There are several relevant idea on the topic. Several connections may be made by students but their significance to the whole is not grasped.
Relational

– 

Students understand and explain complex relationships related to the idea or concept. They also understand the relationship of part to the whole.
Extended Abstract

– 

Students show profound understanding at this level. Transfer takes place and they make new connections. They can also apply to wider contexts and new applications.
>
Home
>
Academic